Best walks in Stratford
Maybe you work at International Quarter London, Stratford, maybe you're a resident or maybe you just want to break up your shopping trip by stretching your legs with some fresh air. We've rounded up some of the best walks in Stratford for you to tick off your list.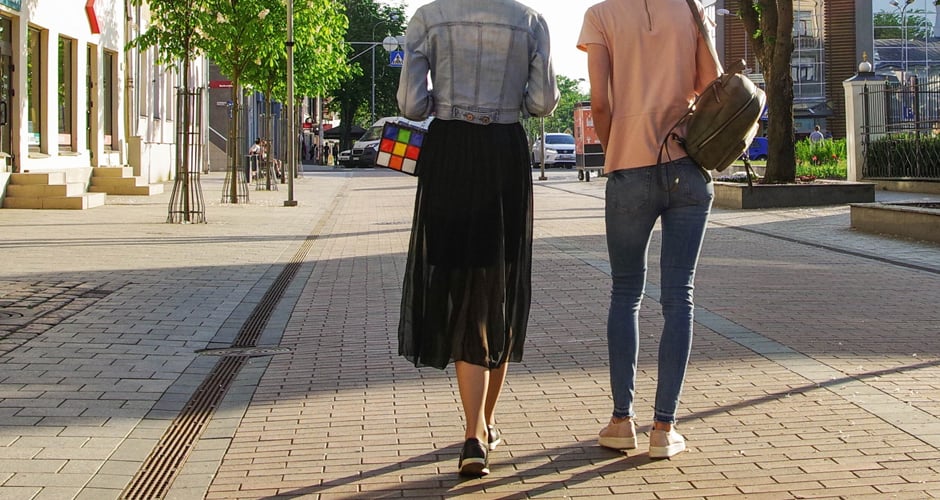 Queen Elizabeth Olympic Park
Queen Elizabeth Olympic Park (QEOP) has hundreds of acres of parkland for you to explore. Amongst these are dedicated walking and running trails of various lengths and difficulties. Some even tell a story or have engagement points throughout, so if you're enjoying it with a little one there's something to keep them entertained throughout.

One of the best walks in Stratford is the London 2012 Trail. You can follow the key milestones of the 2012 London Olympic and Paralympic Games, keeping fit while reliving the successes of Team GB. Or try the Parkland and Wildlife Trail and discover more about the park's biodiversity.

For downloadable maps and activities for each trail, visit the Queen Elizabeth Olympic Park website.
The Lee Valley
Once an area where people did unsavoury things like illegal gin distilling, gun powder making and meat packing, The Lee Valley is now one of Easy London's best kept secrets.

Recently, The Leaway has been completed, providing London with a continuous 26 mile route for walkers, runners and cyclists. From the route, you can expect to pass historic sites like The House Mill and the creative community space Cody Dock.

Before you go, why not pick up one of the Odd Guides? Commissioned by arts organisation Create, these downloadable guides to the Leaway route will give you info about the area, past and present, through short stories from local people. There are three themes to choose from. Download the guides for free and find out more about the route at the Queen Elizabeth Olympic Park website.
Victoria Park
Located in nearby Tower Hamlets, Victoria Park provides a simple but enjoyable circular route. Run around the outskirts of the park, take in the scenery and cool down by the fountain.

If you're looking for something a little longer, disembark at Mile End Station and wander along the side of Regent's Canal (one of the most atmospheric canal walks in london) until you reach the Pavilion Café. Then start your loop.

For full information about the park, including opening times, visit the Tower Hamlets website.
The Jubilee Greenway
One of our only walks to start in Central London and lead you East, the Jubilee Greenway was created in 2012 to celebrate the Queen's Diamond Jubilee and the London 2012 Olympic and Paralympic Games.

At 60km long, it's one to be tacked in sections if you're not a seasoned walker. But you'll take in some of London's major landmarks in each stage. In the section running through East London, you can expect to see Victoria Park, Chapel Market, QEOP and Camden Market. In the City of London you'll pass Kensington Palace and Buckingham Palace.

Once completed, you can celebrate by downloading your very own certificate from the Transport for London website.
Once you've explored all the best walks in Stratford, why not tell us your favourite over on our Instagram page.