The Transformation
Stratford is a neighbourhood where everyone works together to embrace a bright future.
But that isn't to say it's forgotten its history. From one of the oldest rural gateways to the city, to an industrial stronghold, the area has always been strengthened by a sense of community and a creative spirit. It's a defining reason why Stratford was chosen as the Olympic site.
From the artists, musicians, creators and woodworkers who have always honed their craft here, to the historic canals which run through it — the potential was clear, and it unequivocally delivered.
Today, the area is built on this legacy. It's a place open to everyone and every part of life, bubbling with a diverse mix of students, workers, dancers, scientists and the odd Premier League footballer. The personality of E20 is flourishing — there's nowhere else to work, play and relax in London quite like it.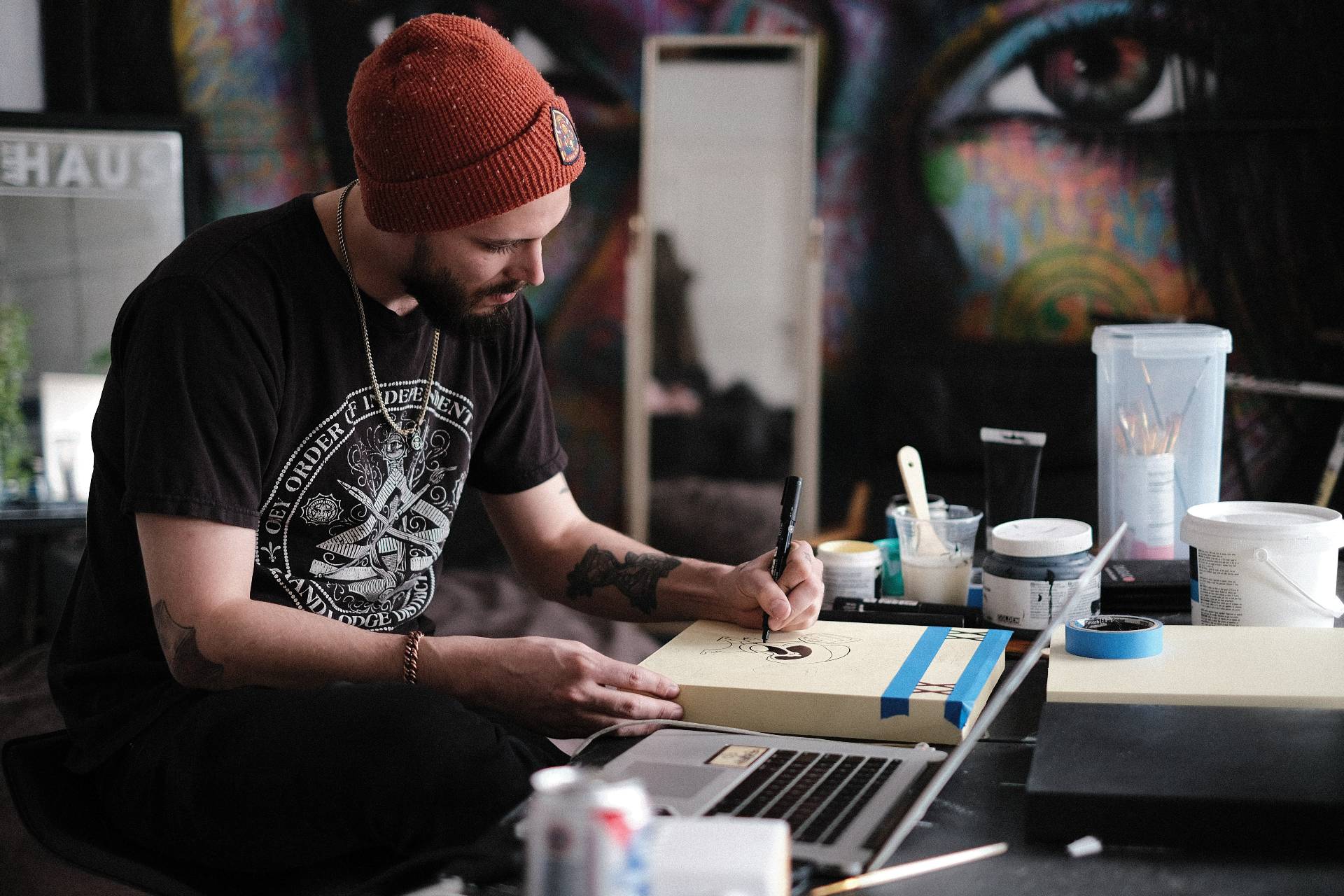 Humble Beginnings
Pre-Olympics, Stratford was viewed as being too far east to be considered a viable home for most businesses who operated from Central London. Hit by de-industrialisation, the area received minimal investment but a creative spirit ran firmly through its communities. Artists, musicians, creators, woodworkers – each with a history situated in Stratford, honed their craft in the area.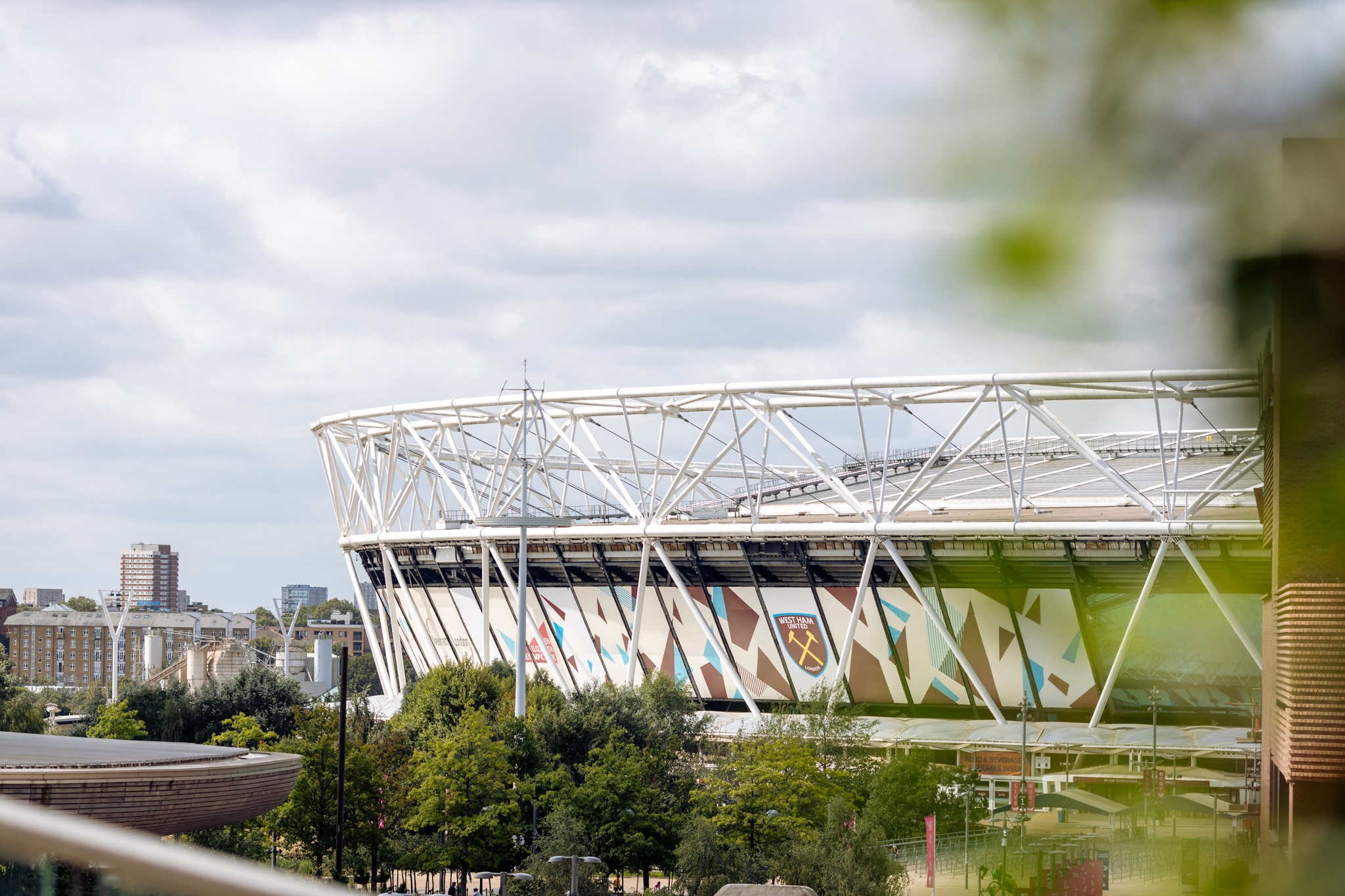 The Olympic Bid
In spite of it having a higher population density and higher unemployment than other locales in London, Stratford was named as home of the Olympic village and stadiums due to the potential of the area. The historic canals, the potential for fast and effective transport from the city centre – it was well placed in many regards. And after the Olympic bid was won, the upward trajectory of investment in the area began.
London's New Leisure Destination
Stratford had already made a name for itself amongst the city's shoppers – with the local shopping centre opening in the 90s and then Westfield joining the area in 2011. But the Olympic facilities really solidified its place as a sports destination. Queen Elizabeth Olympic Park provides the opportunity for local communities and people across London to get fit, practice sports and enjoy green outdoor space in the city.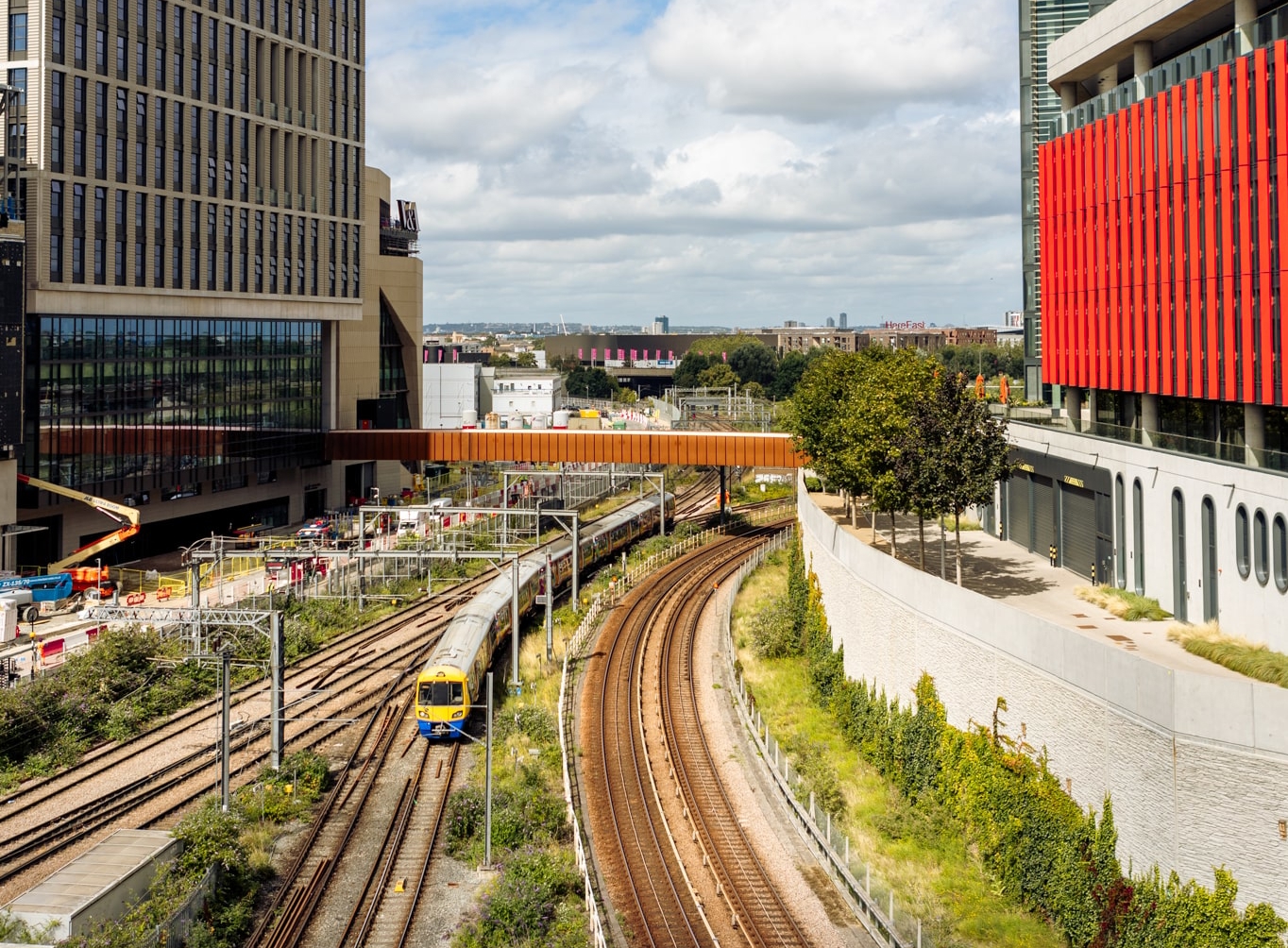 Easily Accessible
A large part of why ongoing investment continued well after the Olympics, was Stratford's transformation into one of London's best-connected areas. The new high-speed train service from Stratford International takes you to St Pancras in eight minutes while the overhead services from Stratford Station take you to Stansted Airport in an hour or Liverpool Street in ten minutes. The tube station is serviced by the Elizabeth, Central and Jubilee lines, whilst a comprehensive list of bus services serves the area well.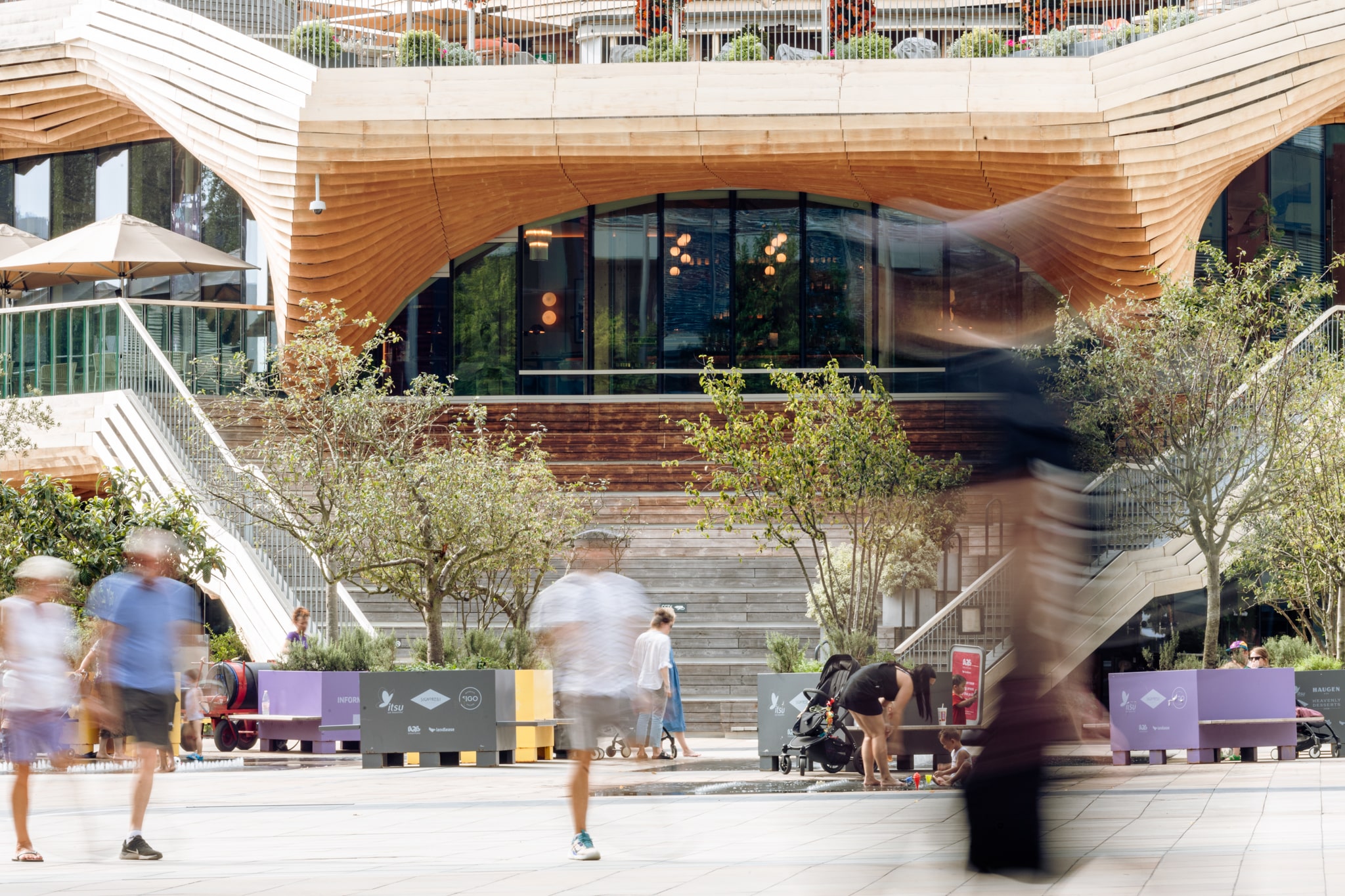 Post-Olympic Investment
Construction started at Stratford Cross in 2014, the vision: to create a vibrant new neighbourhood built for modern life and capturing the buzz of the Olympic Legacy. New homes, workplaces, tree-lined boulevards with restaurants and great retail, and right at the heart of it all a Pavilion. A central place for the community to congregate, with 360 degree views across London. The work is ongoing, but we've already welcomed businesses like Transport for London, The British Council, Cancer Research UK and UNICEF.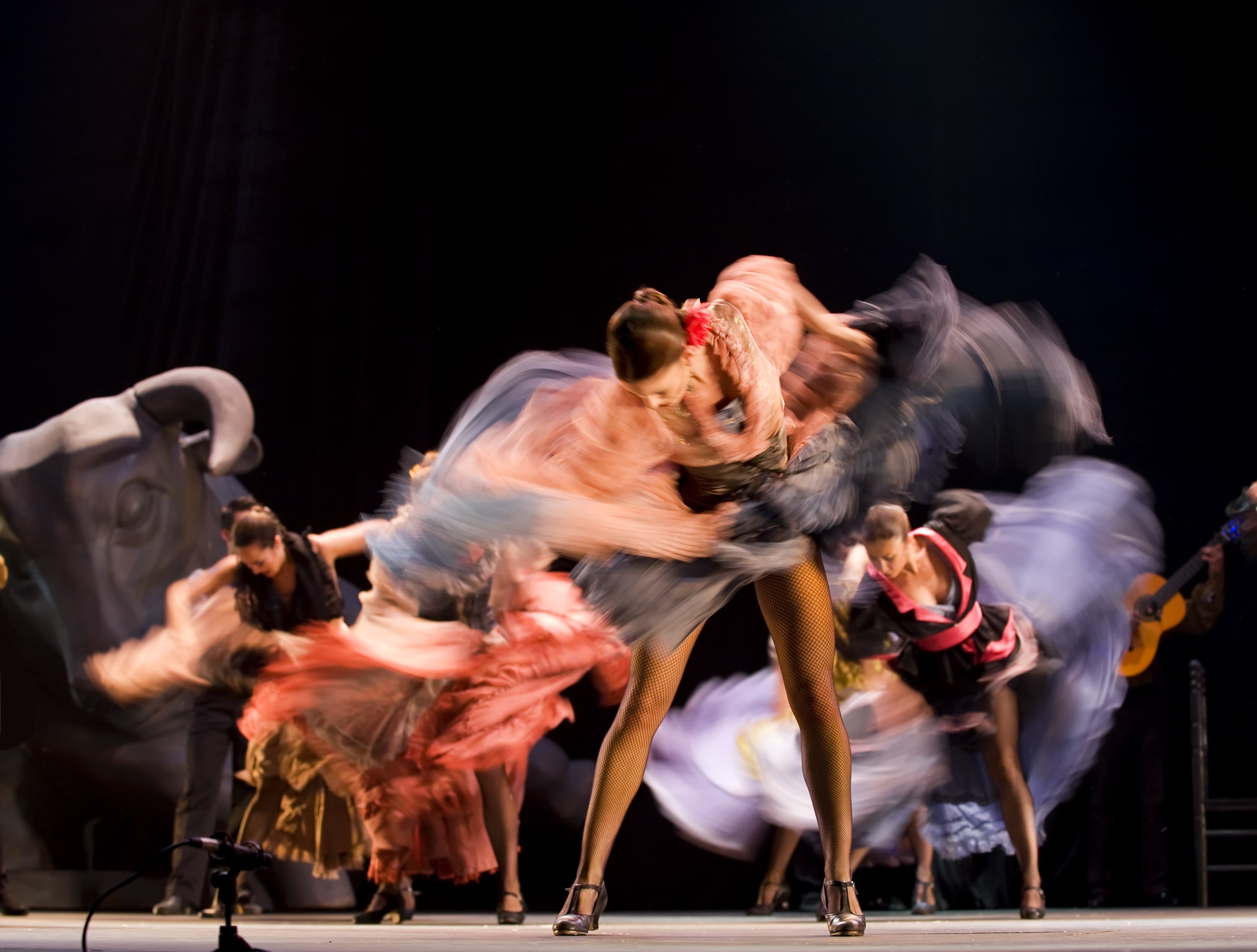 What's To Come
East Bank is set to be London's new cultural powerhouse. A home to art, music and education, welcoming industry leaders and educational establishments to the area. New University College London and London College of Fashion will bring students to the area and a new educated workforce to Stratford businesses. Sadler's Wells will open at East Bank, with a 550 seat theatre and Hip-Hop academy. BBC Studios will also relocate here, creating studio space for recording musicians and a new home for the BBC Symphony and Concert Orchestras. And to complete the spectrum of household names – a new V&A museum will open.