5 facts about the London Olympic Park
The London Olympic Park was the home to the 2012 London Olympic Games. It's a large sports complex, featuring the London Stadium, Aquatics Centre and the Olympic Village.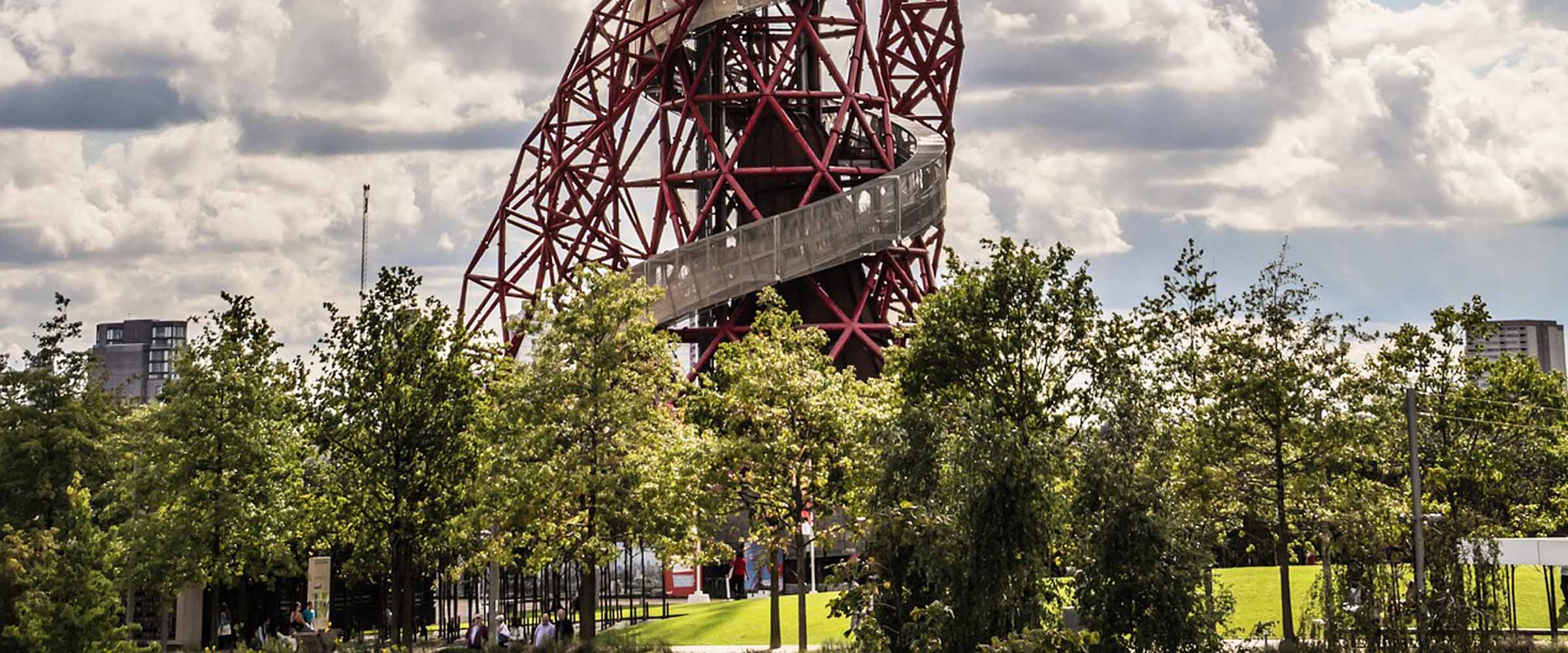 The London Olympic Park is also known as the Queen Elizabeth Olympic Park, although it's not an official Royal Park of London. Since the Olympic Games, the park has since been redeveloped and opened to the public.
Think you know everything there is to know about the London Olympic Park? Think again! From how to get there to how much it cost, we've rounded up 5 facts about the Olympic Park that you might not know. It's perfect pub quiz knowledge!
How do you get to the Olympic Park?
The Olympic Park London is in Stratford, East London. The nearest station to the Olympic Park is Stratford station, just a 15-minute walk away. There are lots of great public transport links to the park, including train, bus, bike and tube.
There's plenty to see on your way there –
why not stop for a bite to eat
, admire the London skyline or take a ride on the ArcelorMittal Orbit.
What can you do at the Olympic Park?
1. Enjoy a live performance or watch live footage of West Ham football games.
2. Visit the ArcelorMittal Orbit for fantastic views over the park to London and learn about the development of the park. Top it off with a hair-raising ride down the slide!
3. Take a boat tour through the park, starting at the London Aquatics Centre. Boat tours take around 45 minutes and are weather dependent.
4. Take a walking tour of Queen Elizabeth Olympic Park to find out how the space has been transformed since the 2012 Games.
5. Enjoy a self-guided tour of the park with walks to suit the whole family. Relive the Olympic and Paralympic Games through the eyes of the athletes.
What is the London Olympic Stadium used for now?
The London Olympic Stadium is now home to West Ham United football team. The stadium also hosts events such as the UK athletics and various bands and artists throughout the year.
What is there to do around London Stadium?
1. Take a dip at the London Aquatics Centre and imagine what it was like to swim in the 2012 Olympics.
2. Visit the Howling Hops Brewery or CRATE brewery tours for a taste of local craft beer.
3. Shop 'til you drop at world famous Westfield Stratford.
4. Keep the kids entertained at the Tumbling Bay playground.
5. Enjoy a rooftop drink while challenging your friends to a game of bowling at Roof East.