5 things you need to know about living in Stratford London
Stratford is a great place to live for a number of reasons. From the variety of shops and restaurants on offer, to some of the biggest cultural institutions in the UK such as the V&A and Sadler's Wells theatre opening the doors.

Keep reading to find out everything you need to know about living in Stratford London.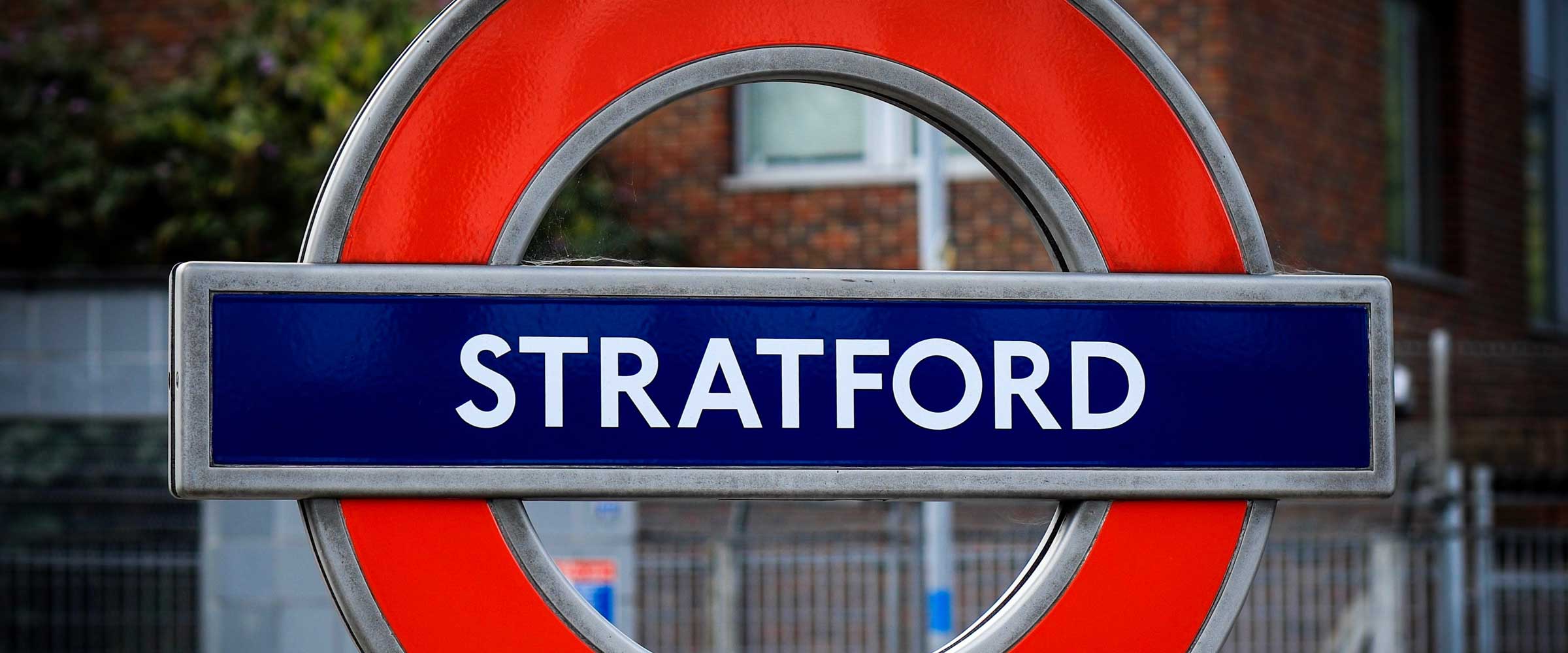 What zone is Stratford London in?
Stratford station is in zone 2 (Travelcard zone 2/3). Stratford station was previously in zone 3, but a change in 2016 saw eight stations rezoned to zone 2/3 in a bid to reduce journey costs.
Which Tube line is Stratford on?
Stratford station is on the Central line. The lines running through Stratford station include:

1. TfL Rail
2. Central line
3. DLR
4. Jubilee
5. London Overground

It's also easy to complete your onward journey from Stratford station, with frequent busses, a taxi rank and Santander bikes available.
Which part of London is Stratford?
Stratford London is in East London, around seven miles north-east of central London.
In 2011, the Royal Mail assigned the postcode of E20 to the area. Previously, this had only been used in Eastenders and the fictional suburb of Walford.
What is Stratford London famous for?
Originally in a rural area, Stratford became a centre for livestock coming from surrounding areas for slaughter. As corn from the mills on Stratford Marsh was easily accessible, Stratford became known for baking bread and potato production, with one of the bread mills giving its name to Pudding Mill Lane.

These days, Stratford is famous for a number of well-known sights.
1. The ArcelorMittal Orbit
2. London Aquatics Centre
3. Westfield Stratford
4. Copper Box Arena
5. London Stadium
Is Stratford London a good place to live?
1. Stratford is one of the best-connected areas of London, taking only seven minutes to get from Stratford International to St Pancras – which means Paris is only a couple of hours away.
2. There are great places to live. From the Athletes' Village (now know as East Village), to The Stratford – a 42 storey tower with 248 rental flats and a sky garden.
3. Great places to eat, drink and relax. From cafes and restaurants to rooftop bars, theatres and shops to city farms – there's something for everyone in Stratford.
4. There are miles of green spaces to explore. From the Queen Elizabeth Olympic Park to the Hackney Marshes and the Wanstead Flats there are miles of parkland to explore by foot, by bike or by boat.
5. Looking for the best schools? Two of the three newest schools in the area have received an "Outstanding" award from Ofsted. So if you're thinking of moving your family to the area, you'll be in good hands.
Stay up to date with local Stratford news via the Explore app.